COME JOIN THE
2015 – 2016
CHEER INTENSITY ALL-STAR FAMILY!!
2015 - 2016 TRYOUTS MAY 3Oth TO JUNE 2nd
Information Packet Now Available!
Go to Forms Page
FOR MORE INFO CONTACT:
Danielle@Cheerintensity.com
- Qualified and Experienced Coaches (NCA, USASF, & AACCA Certified)
- Affordable and Well-Organized
- Train on a New Full 9 Panel Spring Floor, 9 Panel Non-spring
Floor, 12' x 42' Spring Tumble strip, 30 ft. Tumble Trak,
and Olympic Trampoline!
- Best Cheerleading Facility in the Albany, NY Area!!
- Competitions throughout the Northeast
- All Star National Championships in Orlando, Dallas, & Baltimore!
- Training Cheerleaders of all ages!
CHEER INTENSITY PREMIER PIRANHAS
2014 SUMMIT NATIONAL CHAMPIONS!!!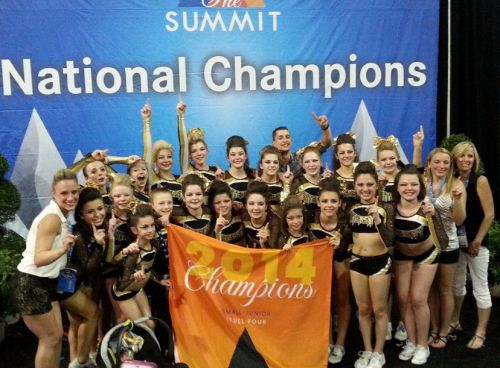 LOOKING FOR PRIVATE LESSONS IN
TUMBLING, STUNTING, JUMPS, FLEXIBILITY OR CONDITIONING??
CALL TODAY
TO SET UP A TIME WITH ONE OF OUR QUALIFIED INSTRUCTORS!

CHEER INTENSITY ALL-STARS
13 Cannon Street (GPS 96 Albany Ave)
Green Island, New York 12183
FOR MORE INFORMATION ABOUT OUR
PROGRAM, CLASSES OR PRIVATE LESSONS
CALL (518)272-4337 and ASK FOR JESS or SHERYL